Chestnut Sustainable Restoration Project
Chestnut Carbon
A multi-decade afforestation project to plant a half-million acres to deliver restorative ecosystems and community benefits throughout the United States.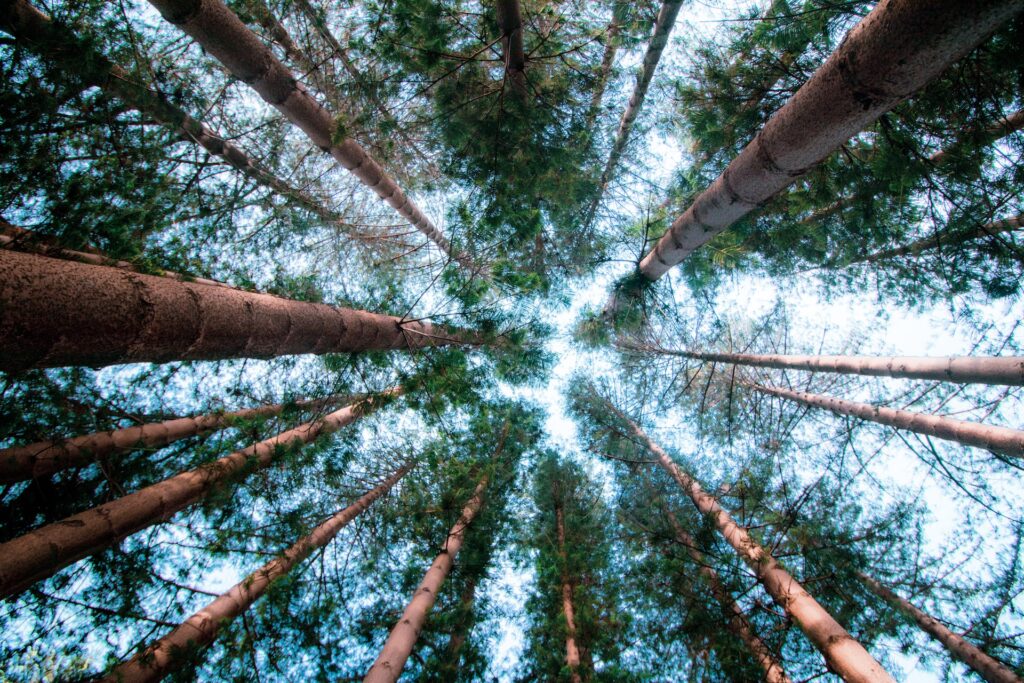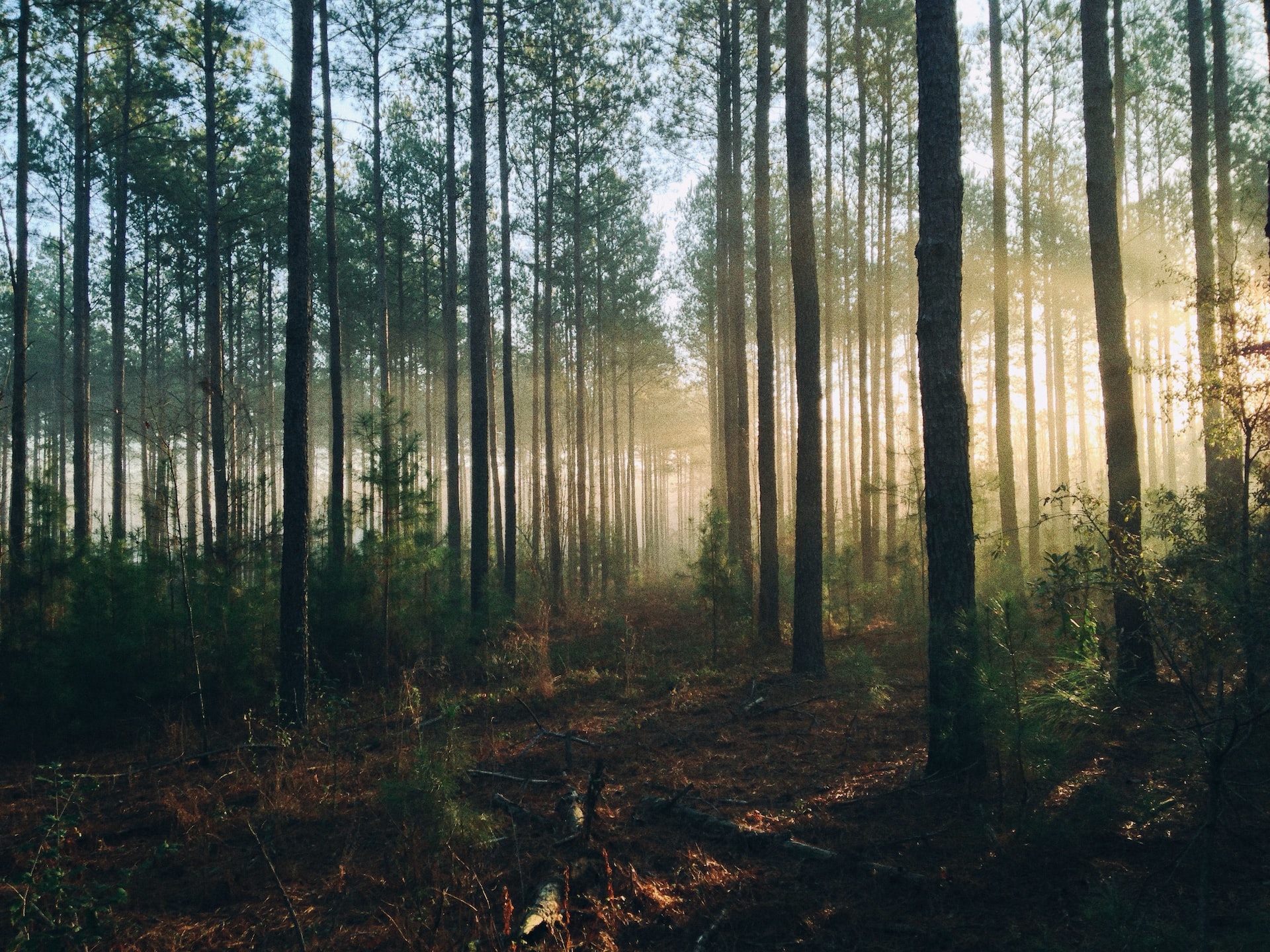 Diverse, Native Forests
Chestnut Carbon is planting on degraded, unproductive pasture and agricultural lands to restore diverse, native forests.

The Signs of Quality
We are in the business of responsible afforestation at scale, certified to the highest standard. Responsibility means creating value for rural communities and native ecosystems alike.
Quality starts with responsive project design
The foundation for the Chestnut Sustainable Restoration Project is a recognized, conceptual framework for delivering informed impact.


Study Cause of Impact
We carefully map the casual relationships between activities and outcomes to understand how the project is expected to work. We share our findings with stakeholders for transparency.


Strengthen Effect of Impact
We analyze the causal map to improve activity design, promote positive outcomes and mitigate potential negative outcomes. We incorporate stakeholder feedback to strengthen project impact and mitigate risk.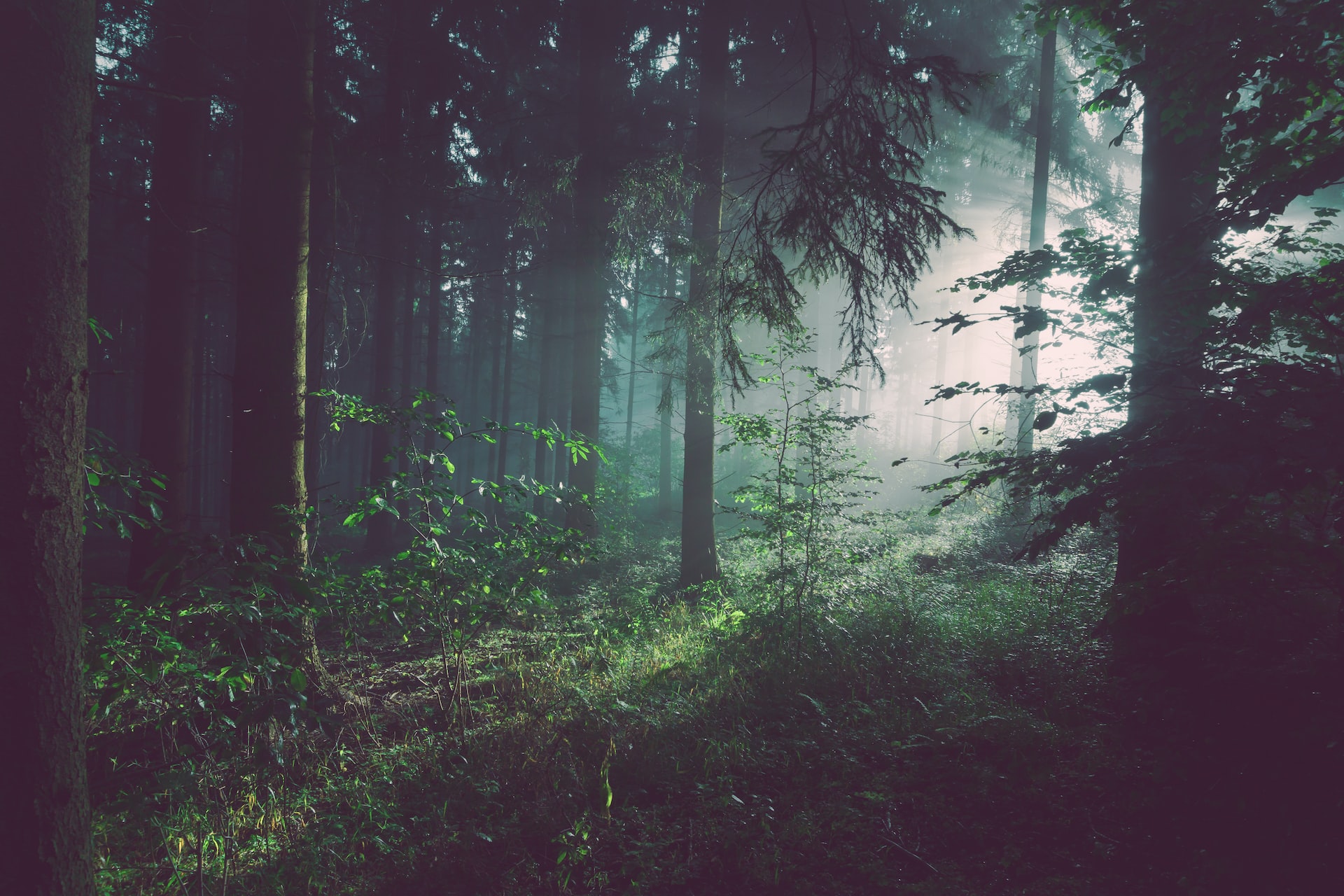 The result: activities that deliver maximum impact
Climate action is only part of the story. The project will deliver important outcomes for rural communities, and proportionately higher outcomes for biodiversity. We measure these impacts against the United Nations Sustainable Development Goals (SDGs) for the planet.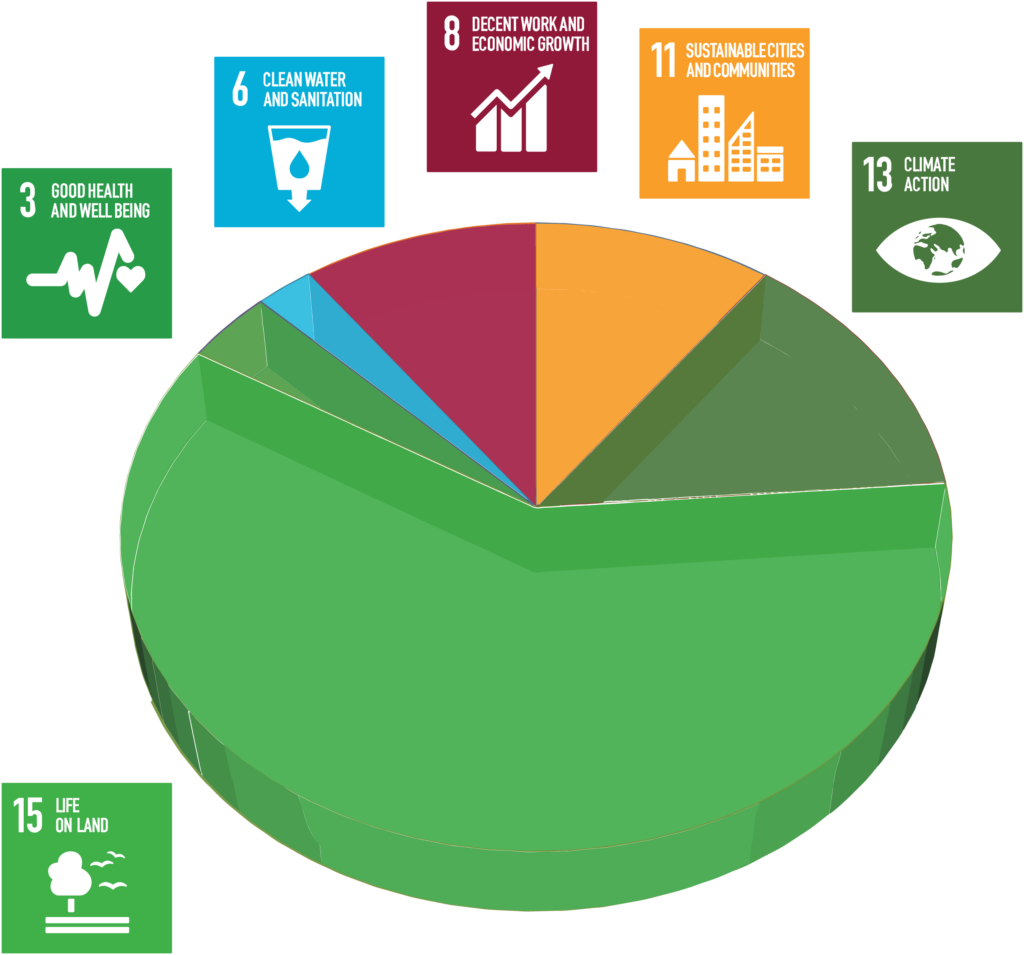 Relative impact by quantity of causal relationship: community impacts (SDG 3-11, 26%), climate impacts (SDG 13, 14%) and healthy ecosystems (SDG 15, 60%).
Restoration activities for national benefits, starting in the Southeast.
The first annual cycle will plant on over 6,000 acres of degraded land in Arkansas and Alabama. The objective is to reach 500,000 acres of restored forest by 2030, constituting more than 200 billion new trees.

Interactive map showing the boundaries of properties (color magenta) where degraded, unproductive lands are being restored to native forest.
Restoration activities that reach beyond planting trees
Tree planting contributes to project outcomes, amplified by special activities that are carefully designed for the project; what kinds of trees are planted, where trees are planted and who plants the trees makes a significant difference.
Contribution of Project Activity Groups to Total Impact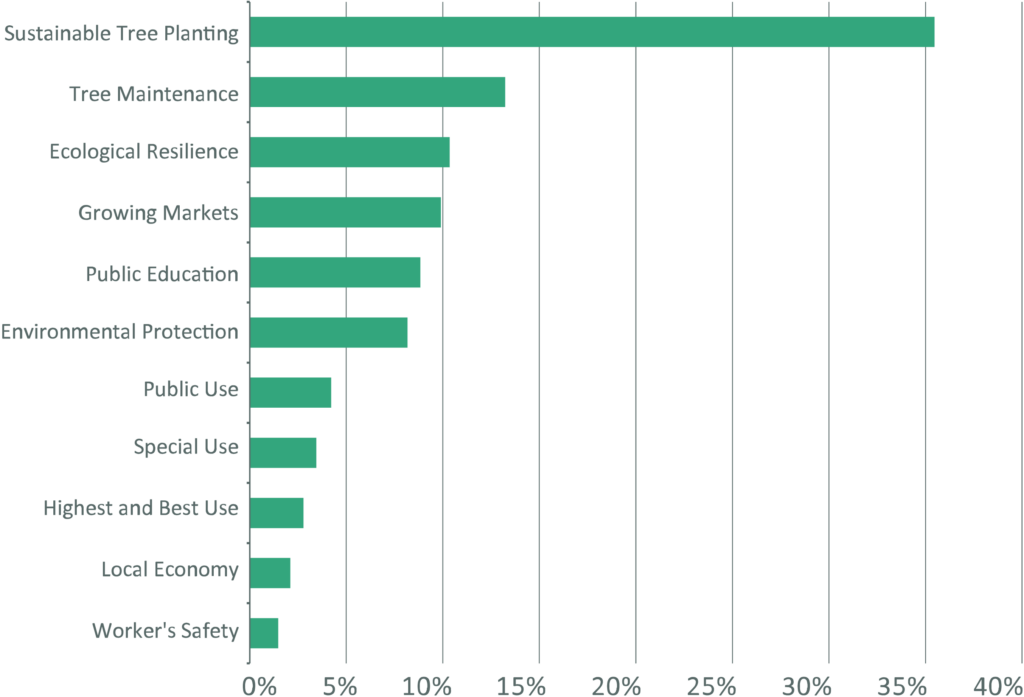 Relative activity by quantity of causal relationships with impacts: physical tree planting and maintenance are expected to deliver a minority of benefits (47% of impact) while related activities that are unique to the project are expected to deliver the majority of benefits (53% of impact).


Ecological Resilience
Activities are related to controlling fire, pest and invasive species risk using sustainable plantation design, matching tree species to soil conditions and utilizing quality growing stock. The project also establishes an expert advisory committee to inform planting decisions that promote ecological resilience.


Growing Markets
Activities are related to investing in the production of native seeds, seedlings and nursery operations that will benefit third-party buyers and local suppliers. Likewise, the project creates access to certification under the Forest Stewardship Council® for participants, building supply of certified fiber.


Public Education
Activities are related to community experiences in forest establishment and management through workshops, interpretive signage and public partners. Further, sales proceeds will be used to subsidized regional technical outreach in sustainable grazing and agricultural practices.


Environmental Protection
Activities are related to enacting restrictive easements on land uses, prohibiting illegal uses and protecting water quality. Project lands are certified to the Forest Stewardship Council (FSC® C180518) for assurance of environmental protection.


Public Use
Activities are related to creating access for a portion of planted lands for public enjoyment including hiking, hunting and fishing. Working with public partners, the project intends to designate trail systems, support the establishment of trail networks and help finance the long-term costs of trail maintenance.


Special Use
Activities are related to the promotion of traditional, cultural and native uses through the identification and protection of high conservation values areas. The project will map and maintain these critical areas for the benefit of local people and threatened species following the requirements of the Forest Stewardship Council.


Other Activities
The project includes additional activities that promote the highest and best use of lands through capital investments in otherwise unproductive systems. Further, Chestnut Carbon is committed to employment activities that benefit local works and local economies.
Safeguarding principles to mitigate potential negative impacts.
The Chestnut Sustainable Restoration Project adheres to the principles of the Forest Stewardship Council — audited annually by an independent third-party — to protect people and the environment. Further, the project maintains a policy to ensure that water resources are conserved by prohibiting the obstruction of water flow, limiting use of surface water, requiring the application of best management practices and preventing the discharge of any wastewater. Beyond the requirements of any third-party standard, Chestnut Carbon practices adaptive management to proactively mitigate potential negative effects identified through design analysis and ongoing stakeholder consultation.

Potential Risk
---
Increased property prices and rents for the general public
This risk arises from competition for land, scarcity of land and value creation by the project. Regionally, Chestnut Carbon may increase demand for land that could alternatively be used for grazing or farming, which may escalate land prices. Likewise, as land is removed from agricultural production, then suitable land for grazing or farming may become of limited supply. Lastly, converting pastureland and farmland to new forests for carbon sequestration revenues may become the new benchmark for highest and best, further limiting the supply of local land available for agriculture.
To address this risk, Chestnut Carbon is pursuing three strategies: adhering to a policy that limits acquisitions to degraded lands only, paying no more than market price for land as informed by comparable sales data and avoiding concentrating acquisitions in a single area.
Potential Risk
---
Increased emissions from site preparation
This risk is related to increased emissions from the process of preparing land for planting from sources such as burning, herbicide application and soil disturbance. Increased emissions present a risk to the climate benefits of the project.
Potential Risk
---
Limited public land use
Chestnut Carbon purchases land from third-parties which have typically limited public use of property in the past. Continuation of historical access restrictions therefore presents a risk of persisted public exclusion.
To create new access to land for the general public, Chestnut Carbon is committed to working with public agencies to transfer ownership of lands for permanent public benefit by leveraging Clean Water State Revolving Funds (CWSRF) and public conservation easement programs.
Potential Risk
---
Increased wildfires
Wildfires pose an existential risk to certain types of forests and the communities that live within forested areas. The event of a wildfire could exacerbate fire intensity on newly planted lands and adjacent forestlands.
To mitigate the risk of catastrophic wildfire, Chestnut Carbon employs two strategies: diversifying tree species in planted forests and planninTo mitigate the risk of catastrophic wildfire, Chestnut Carbon employs two strategies: diversifying tree species in planted forests and planning to maintain healthy forests. The former, Chestnut Carbon avoids the establishment of monoculture pine in favor of fire-resilient diversity in hardwood species. The later, Chestnut Carbon uses FSC-certified forest management plans that prescribe specific measures to control fire risk, such as thinning, treatment for fuel reduction and establishment of fire breaks.
Potential Risk
---
Limited access to non-forest land use
Potential Risk
---
Decreased production in cattle and crops
This risk inherently arises from land use changes to newly planted forests. Where ranching and agriculture once contributed to local economies, a portion of production necessarily shifts to sequestering carbon in trees. Decreased production in customary land uses may threaten the livelihoods provided by existing economies.
Chestnut Carbon is acutely aware of this risk, and in response, intentionally limits its activities to degraded, unproductive lands so to minimize the shift in production and the effect on local economies. Toward mitigating any narrow effects of limited shifts in production, Chestnut Carbon is committed to creating new livelihoods by employing local workers through its employment policies. Further, Chestnut Carbon intends to deliver up to five percent of net sales to improve the sustainable production of cattle and crops elsewhere in the region, through the provision of special grant funds for technical assistance and outreach.
Potential Risk
---
Loss of cultural identity
Conversion of bucolic pasture and agriculture lands to forestlands may be highly visible, contributing to a communal sense of identity loss as ranchers and farmers. The wholesale loss of cultural identity is a risk to delivering the expected project benefits of community wellbeing and inclusiveness.
While the conversion of degraded pasture and agricultural land to forestland is principle to the project, Chestnut Carbon seeks to preserve communal identities by implementing a disbursement strategy in planting forests. Chestnut Carbon intends to disburse plantations across the Southeast and throughout the United States to avoid concentrating activities in any single community. Transparently, this strategy is intended to minimize the visibility of land use conversion to any single community by fundamentally minimizing the land use conversion in any single community.
Potential Risk
---
Decreased agricultural production
Potential Risk
---
Decreased space for expansion of public infrastructure
Potential Risk
---
Decreased urban development
Potential Risk
---
Increased consumption of water resources
Contribute to the project as a key stakeholder.
We seek stakeholder participation in project design, and offer several ways to get involved.